Heating and Air Conditioning Services Los Angeles, California Area



Quality That Is Guaranteed
---
 Services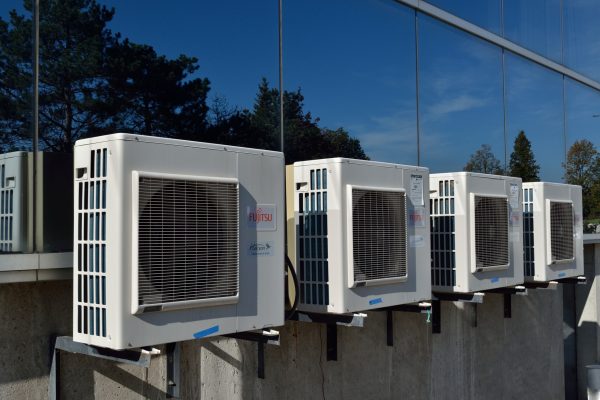 ---
What Our Clients Say
Quick, Professional Service at reasonable Price. They took care of my HVAC system and now its working excellently! My sister recommended Genabi Air Supply to me as she had used them before and was happy with their work. They are very knowledgeable and very friendly. I recommend them to anyone who is looking for a reliable HVAC Contractor!
I have never had such a pleasurable experience with a heating and air conditioning company. Jose was courteous, professional, and a pleasure to work with. He came by to upgrade my electric panel and did a fantastic job in the time he said he would get it done. Price estimate was on point and accurate and did not go over the budget I had in mind.
-Nes Nasim
Covello Street, Canoga Park.
---
Frequently Asked Questions
If You've Got Questions. We've Got Answers!
What is HVAC?
HVAC is short for Heating, Ventilation and Air Conditioning. HVAC is most often used to depict the whole heating and cooling system consisting of the duct work, air filters, humidification controls, and registers.
What regular maintenance do heating and air conditioning systems need?
The most important part of HVAC maintenance aspect is maintaining unrestricted air flows. Dust, dirt, and debris are an HVAC system's worst enemies. Whether it's an indoor or outdoor unit, you must keep all filters clean and heat exchangers and coils free of restrictions.
We recommend that your heating and cooling system be checked and serviced twice a year; ideally a spring and autumn tune-up. Also we recommend that you change your filter regularly, depending on the type of filter you have. This alone can eliminate many of the most common problems that need fixing and can significantly reduce the likelihood of a serious breakdown.
How do I know if I have an existing warranty on my furnace, air conditioner or HVAC system?
Locate the label on the outer surface of the equipment for a manufacture date. If the equipment is less than five years old it may have a warranty, but also may not based on the model. Warranty terms and conditions change by manufacturer and the installing company. We can verify the warranty status of your heating and cooling system via Get Warranty form.
Why do I need to change my filter regularly?
Regular filter replacement helps your heating and cooling system operate at peak levels and improves indoor air quality. It is important to change filters regularly to ensure proper air flow and to keep your home free from dust, allergens and germs. Depending on the type of filter you have, you may require weekly or monthly filter replacements. Our service or installation technician will recommend the ideal filters and replacement schedules for your unit(s).
Is sound an issue for heating and air conditioning?
Yes. Loud heating and cooling equipment contribute to sound pollution. Although no financial savings are tied to lower sound levels, the sound rating of a cooling system can have a considerable effect on comfort and enjoyment of your home. The sound level of an air conditioner or heat pump depends on a variety of factors, such as the age and make of the unit, and whether the compressor is insulated or not can contribute to the amount of noise it makes.
Read More…